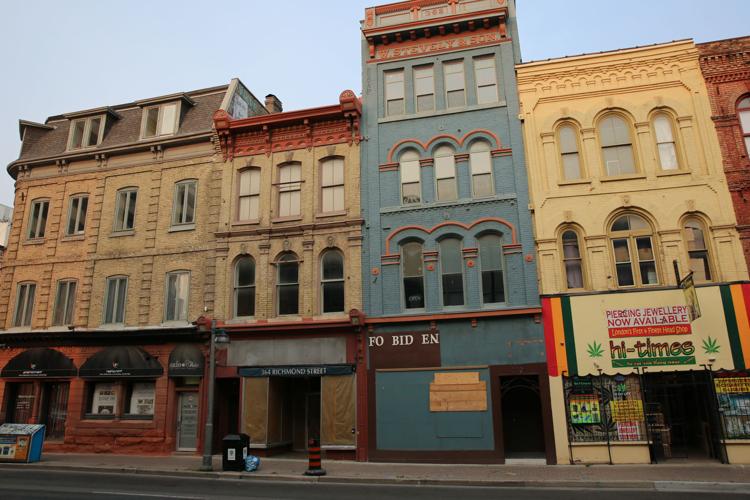 After graduation, Western University students have many doors open to them — unfortunately, not many of them are in London.     
Recent census data from Statistics Canada revealed that London's median total household income is about $62,000, the second lowest among large Ontario cities, behind only St. Catharines.
For some students, these stats may come as a surprise. Students tend to spend most of their time on campus, downtown and in the Masonville area — relatively prosperous areas. But outside the Western bubble, the numbers are easier to believe. The London's east end features many shuttered shops and rough spots downtown, like the area surrounding the Dundas Street and Richmond Street intersection, are clues that London's economy has been struggling for a while.
Unfortunately, the city's median household income dip doesn't leave students with much incentive to stick around post grad. While some may look to Western to step in, the university's already one of the city's biggest employers. Further, Western's primary responsibility is to provide top-notch educations to students — not to find or create jobs for them. The sluggish local economy is very much a civic problem.
And to be fair, the city is making strides. London leaders point to the health and technology sectors as ways forward. Organizations like the London Economic Development Corporation, an economic development agency, targets the technology community for growth. The agency even hosts networking events throughout the year, connecting talent and industry. These are the type of entry-level jobs students may stick around for after convocation.
But if London really wants to rebound, the city will have to create opportunities for workers on both sides of the spectrum. The closure of London's Kellogg's factory in 2014 is a reminder that London still feels the sting from the loss of traditional manufacturing jobs. While the digital sector is flourishing, many displaced workers haven't received the training needed to make a transition. Until this problem is addressed, Londoners' incomes, as a whole, are likely to stay down.
Overall, no matter what shape London's in, some students will high-tail it out of the city regardless; they may be hell-bent on a coastal or big-city lifestyle, neither of which London can offer. But for many students fresh out of school, their primary concern is making money, paying off their debts and moving on and up from ramen noodles to occasional smashed avocados on toast. Western grads will go where the high-paying jobs are, and right now, that's not London.