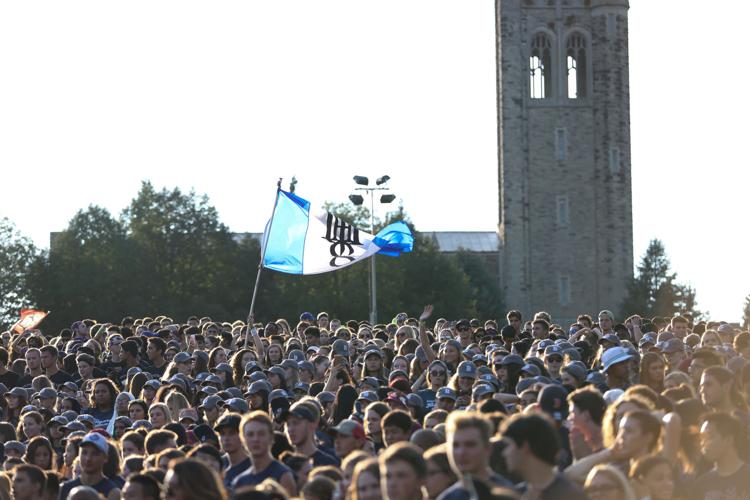 Western's O-Week is kind of a big deal. Whether it's being woken up by your sophs at 7 a.m. after staying up all night at a free concert or having a paint fight in residence, O-Week's a momentous occasion you won't ever forget.
The week may seem like a big question mark, so here's a list of things we think you need to know. We want your first week at Western to live up to its hype.
 1. What is O-Week really?
Unlike some universities, Western's Orientation Week is less about embarrassing first years and more about helping you meet new people, bond with your floormates and get familiarized with the campus. From spirit rallies, concerts and residence bonding nights to motivational speakers and hypnotists, be prepared to miss out on a lot of sleep.
 2. FOMO
O-Week packs a lot into a short amount of time, making the fear of missing out nearly unavoidable. O-Week also makes a point of having a variety of events that appeal to all kinds of people and interests. In one night there could be a concert on University College Hill, a coffeehouse and movies with a sundae bar in the residence lounge. What if you want to do it all? What if your floormates are going to the concert but your faculty is at the coffeehouse? Chances are, you'll be able to try a bit of everything before the week is up, so try not to stress too much. Plus, the off-campus and residence staff host similar events all year. Being able to minimize FOMO will enable you to succeed in your academics all year long.
 3. Befriend a soph
It won't be hard to do. It's your faculty and residence sophs' job to be there for you, even if it's 4 a.m. — really, they don't sleep. Expect sophs to become a major resource for all things social and academic. Not only will they be able to keep you updated on events happening throughout the week, but they're a great resource for getting past class notes and helping with exam prep as well.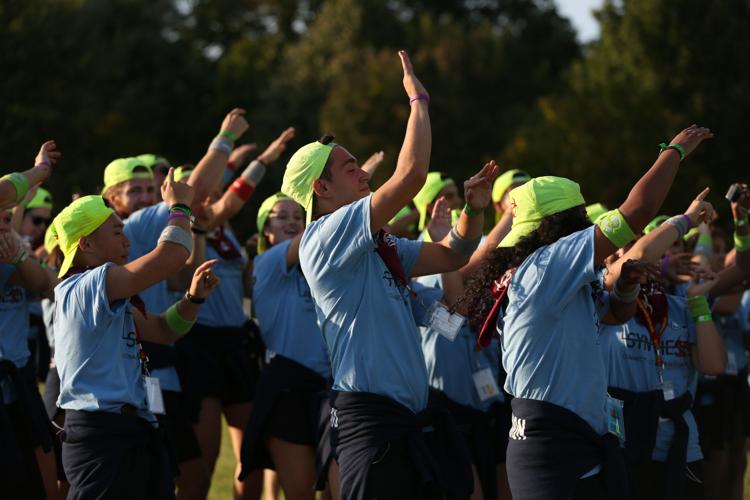 4. Socializing
Maybe you know a bunch of friends from high school going to Western. Maybe you and your roommate hit it off right away and cling to one another like a safety blanket. While there's nothing wrong with finding comfort in a familiar face, many would likely agree that O-Week is the time to branch out. When else throughout the year will you be able to randomly introduce yourself to a stranger and exchange numbers? I mean, Western students are a friendly bunch, but you may get a funny look. During O-Week though, everyone's in the same boat: slightly terrified, thrown into a new environment and wondering what the deal is with the weird soph names. O-Week is a prime chance to put yourself out there and meet some great new people. Why not take advantage of it?
 5. Just go with it
Yes, O-Week has a lot of inspirational speakers. Yes, you're going to be expected to participate in ice-breakers with your floor. It's all a bit like summer camp (there will even be campfires and s'mores). You might feel uncomfortable and embarrassed at times but honestly, you'll stand out more if you don't participate in the chanting and cheering and campy atmosphere that is O-week.
6. Some serious heart-to-hearts
O-Week events generally become some of the most talked about first-year experiences and bring people close together in a short period of time. While a number of concerts and surprises have yet to be confirmed, certain events have become annual traditions anticipated by both sophs and incoming students. Among these are the Shinerama charity day, One Love rally and Can I Kiss You? presentation. Be prepared for some serious bonding as you spread school spirit downtown and fundraise. Then don't be surprised if you get a little emotional as you listen to personal testimonials, spoken word poetry and celebrity performances at One Love. Can I Kiss You? will bring some light-hearted humour to an otherwise serious topic and leave you with some pick-up lines to use later on in rez. 
7. Stay "dry"
Western's O-Week is dry, meaning that no alcohol is permitted at any of the O-Week events. Even sophs who are of legal drinking age sign a contract to remain sober during the week. At the end of the day, some students will follow the rules and some won't. Just remember to stay safe and be aware of first impressions.