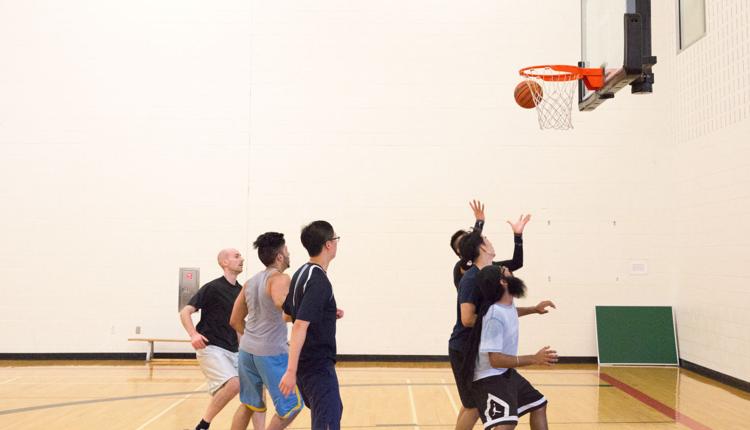 For the more athletically-inclined first years, varsity sports are the most glamorous way to get involved in sports at university. But hat's not really an option for many — dare I say most — incoming frosh. Even for those good enough to make a Mustangs team, the required commitment is too great a burden for many of students.
The next logical rung on the Western sports ladder then, is intramurals. That too can be a pain though. Putting together a team often requires a lot of organization and it can be overwhelming.
A lot of incoming first years are used to playing a variety of sports in high school, and don't want to give that up. Fortunately, varsity and intramurals aren't your only options to stay active at Western University.
If you just want to keep up your fitness, the Western Student Recreation Centre will be good enough for you. If it's actual sports you're after though, you'll need to learn to make good use of Rec Centre — something even a lot of upper-year students still haven't figured out.
There's plenty of opportunities for casual sports at the gym. If you've walked all the way to the back you've probably seen the squash and basketball courts. You can borrow basketballs, soccer balls and volleyballs for free from the rental desk downstairs, as well as squash and badminton equipment for a small fee.
All year round students can go to the Rec Centre for drop-in sports, from futsal to badminton and everything in between. It's actually a good place for new students to make friends, if you go regularly. There are also plenty of spots around campus for outdoor drop-in sports, from the soccer fields near the Rec Centre to the beach volleyball courts by Delaware Hall, Elgin Hall and Perth Hall. Western's campus also features the University Tennis Centre, which has six courts under a dome. They offer discount memberships to students.
If you want something a bit more organized, Western has 19 sports clubs that you canjoin. They're a great way to try new sports, like curling, fencing or karate. Most clubs meet a couple of times a week and many (such as dragon boat) send teams to competitions during the summer.
If none of that manages to scratch your sports itch, you might want to look a little farther afield. For example, Boler Mountain — which is just a 15-minute drive from campus — is a great place for those who prefer snow activities like skiing, snowboarding or tubing. There are plenty of great cycling paths along the Thames River through London's many parks. The city also has skating rinks all over the place, many of which offer drop-in shinny or beer leagues.
There's no excuse for not staying involved in sports at Western. No matter what kind of experience you're after, it's a pretty safe bet you can find something either on campus or out in the city.