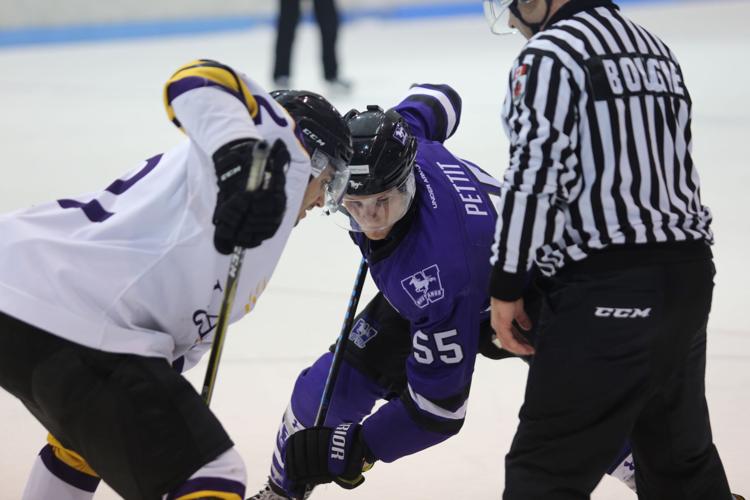 This past weekend, the Western Mustangs picked up a pair of losses against the Guelph Gryphons and Laurier Golden Hawks, extending their losing streak to five and their overall record to 3–8–1.
Western University lost 5–2 to the University of Guelph on Friday at Thompson Arena, and 3–2 against Wilfrid Laurier University the following evening at the Sun Life Financial Arena in Waterloo.
The Mustangs are currently sitting in last place and have a league high 52 goals against though they are just 12 games into the season.
That being said, it's still early in the season, and there is still plenty of time for the Mustangs men's hockey team to turn things around.
After their loss to Guelph, head coach Clarke Singer said that they are aware of the areas of their game that need improvement.
"I think if we can do a good job in tidying up our turnovers in all three zones, our goals against will come down," said Singer. "You're not going to win a lot of games in this league giving up five goals."
Despite averaging roughly four goals against per game, Singer said he is happy with the team's goaltending.
"It seems like [in] every one of these talks, our goaltenders have given us a chance to win."
Rather than a goaltending issue, it's puck possession in their own end, turnovers at the opposing team's blue line and injuries to key offensive players that seem to be hindering the Mustangs, but Singer is confident that the system his coaching staff is implementing will soon be able to break the team's slump.
"We've got a plan that we're working on: lots of various aspects of our game. Our offensive game is going in the right direction; we're getting some bodies back and healthy, but we have to do a lot better job in our end."
Western's leading point generator, Rob Polesello, believes that once everyone buys into the team's system, the wins will start to come.
"Everyone's got to buy in. We have to play the systems [and] come to every game," said Polesello. "Consistency is huge."
Coming up next for the Mustangs is a pair of away games in Kingston against the Royal Military College of Canada on Nov. 24 and Queen's University on Nov. 25.
The Mustangs have only managed to win one of their six away games this season, and these next two games will be crucial if they hope to build some momentum.
Western's centre, Kyle Pettit, suggested that although it's always a battle on the road, they've got to find a way to be successful.
"The bus legs are always there in the first period. I know that we're playing tougher teams in the next couple of days, but it shouldn't matter, we should try to win."
Both games this weekend are at 7 p.m. at Constantine Arena in Kingston.