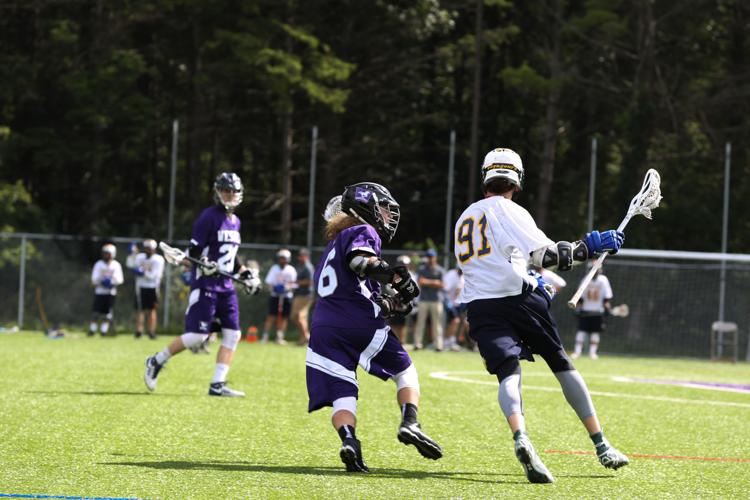 The men's lacrosse championship title defence kicks off this Friday at Mustangs field as the team takes on the visiting McMaster Marauders.
"I am excited to get the regular season underway. We have been training hard for the past three weeks and are ready to hit the ground running," said Mustangs head coach Jeremy Tallevi. "McMaster is always a well-prepared team, and I expect a great game."
Expectations are as high as ever for the Mustangs this season. After two consecutive appearances in the gold medal game of the Baggataway Cup, with one win and one silver under their belt, this team won't settle for anything less than greatness.
"Our expectations are the same as last year — to win the championship," said Tallevi. "Repeating as champions is the toughest job in sports, so we will have our work cut out for us."
Repeating won't be an easy feat. The team will face tough competition from the usual rivals: Brock and Guelph. In the Eastern Conference, last year's silver medalist Trent will pose a challenge, as will McGill and Queen's. 
"We just need to stick to what we did last year, stick to our systems, work hard, play as a team and get things done on the field as we've always done," said defender Peter Hunt. "We got some good, new, young players, as well as some other players stepping up, so ultimately the goal is to repeat what we did last year and get another title."
Despite losing some important graduating players from last season, the team is looking good and are ready to get off to a strong start. With depth coming from underclassmen preparing to step up and from a strong rookie class, the team is poised to repeat as champions if they play their cards right.
"We have some terrific players returning, from our starting goalie Manny Nijjar to league leading scorer and MVP Cody Ward," said Tallevi.
"There are guys who are returning on the team who maybe wouldn't have had as much playing time last year who are going to step up," said Hunt. "As well as some new rookies that are coming in that look great and are going to hit the ground running."
The team isn't shying away from the challenge presented to them and have been training hard since mid-August. The team's looking to earn their first win, before travelling to Guelph to face off against one of their biggest Western Conference rivals on Sunday.