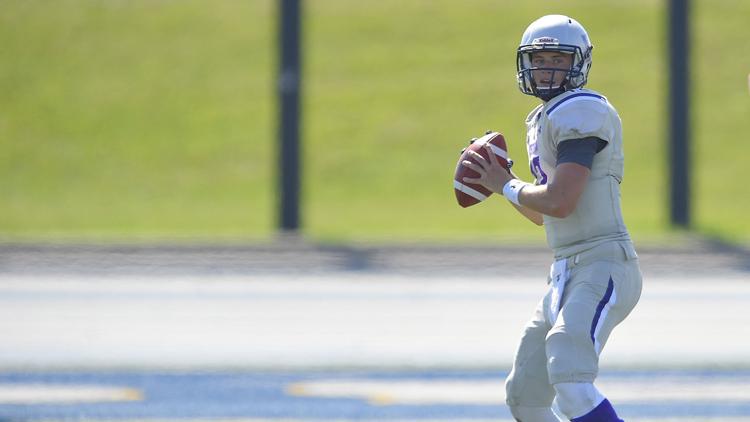 It may not have been revenge, per say. It certainly didn't win the Western Mustangs football team a Yates Cup title. But a 29–13 win over the Laurier Golden Hawks on Saturday exorcised a number of demons for the Mustangs, at least temporarily.
Right now, at this moment, the Mustangs are the best team in Ontario University Athletics. And above anything, the rematch between the top two programs in the OUA had the number one overall seed and home field advantage in the playoffs on the line.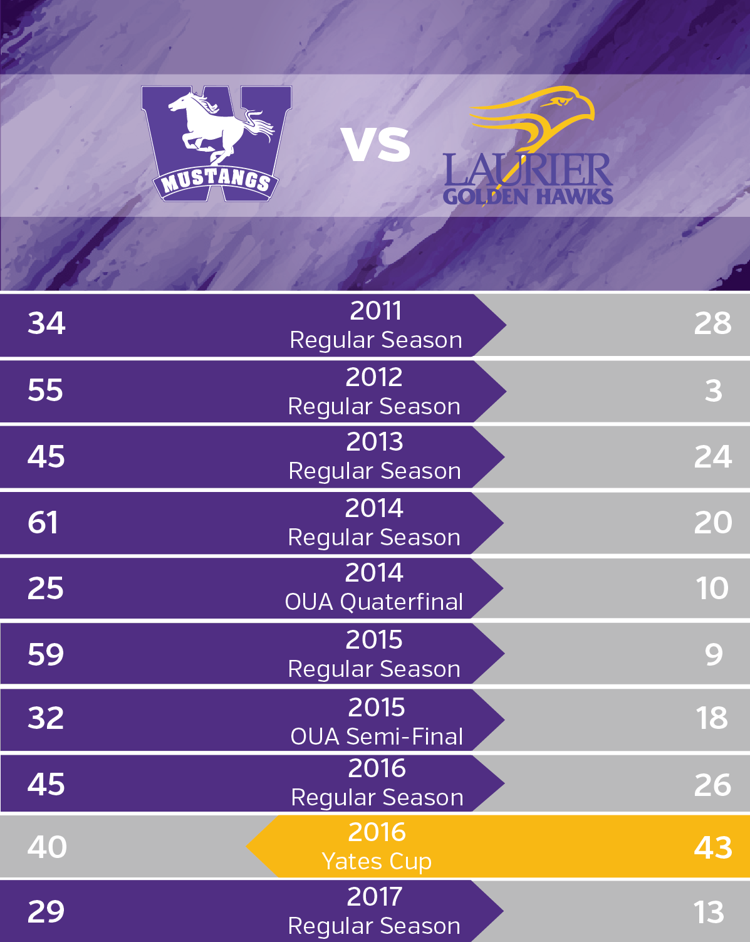 With a crowd of over 7,500 fans on hand for Laurier Homecoming, the Mustangs opened the scoring early in the first quarter, as Marc Liegghio hit a 39-yard field goal to put the Mustangs up 3–0. The Hawks responded with their own field goal two minutes later, with Nathan Mesher making a 21-yard kick to tie the game.
The first quarter was a kicker's duel, as Liegghio hit his second field goal of the night with four minutes left in the first quarter, putting Western up 6–3.
In the second quarter, Liegghio and Mesher exchanged a field goal each, as the Mustangs had the 9–6 lead with six minutes left in the first half.
The Mustangs scored the first touchdown of the game, as Cedric Joseph found the end zone on a five yard run, increasing Western's lead to 16–6.
In the third quarter, Joseph again found the end zone, this time on a 34-yard rushing touchdown that put the Mustangs up 23–6. 
In the fourth quarter, Lieggio hit his fourth field goal of the game, this time from 39 yards out to increase the Mustangs' lead to 26–6. The Hawks would answer back, as Michael Knevel found Daniel Bennett with a six-yard touchdown pass to cut the Mustangs lead to 26–13.
That was as close as the Mustangs would make it, however, as a fifth field goal by Marc Liegghio put the Mustangs up 29–13 for good.
Mustangs quarterback Chris Merchant threw for 109 yards on 10-of-16 passing and rushed for 134 yards on the ground, while Joseph ran for 80 yards and fellow running back Alex Taylor had 124 rushing yards. Malik Besseghieur had 44 yards on three receptions to lead all Mustangs.
With the win, the Mustangs improve to 6–0 on the season while the loss drops Laurier to 4–1.