Football
Walking away
Will Finch chooses health over his love for the sport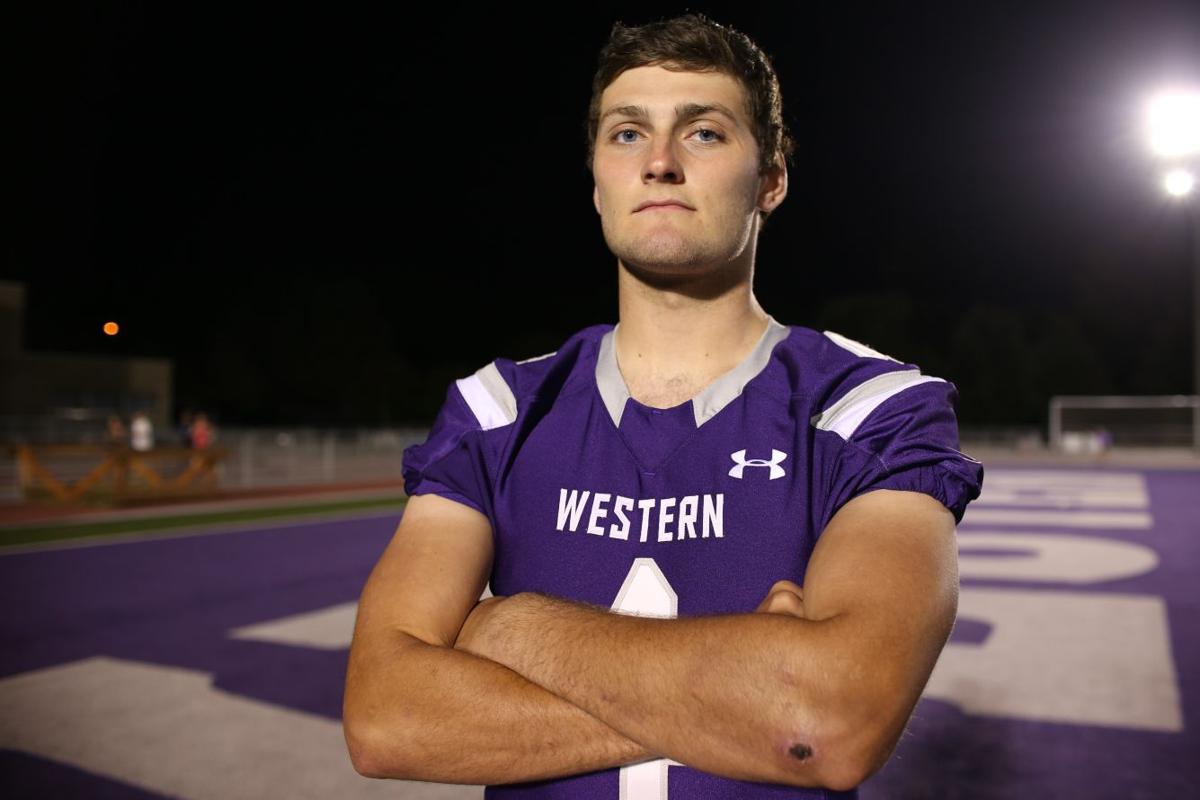 There was a time when football fans across the country pegged Mustangs quarterback Will Finch as the next great Canadian quarterback, destined to make it big in professional football.
Those dreams are now gone.
On Thursday afternoon, the Burlington, Ont., native announced his retirement from the sport. 
Finch's retirement was shocking, but it did not completely blindside those who had followed his career in the past two years.
Even before the Mustangs' 2015 campaign began in August, a set of concussions from the 2014 season had Finch reconsidering his involvement and future career in football. 
"We had talked about [his retirement] last year after he sustained his second concussion," Finch's sister Elizabeth Morrison said on Friday. "When he was in the emergency room, we discussed going forward and if he were to get more concussions, he was going to have to make a decision about whether he'd continue with football."
Morrison, a registered nurse working in Hamilton, Ont., gave Finch her advice from a medical perspective. 
"I just kind of told him that concussions are something to be taken seriously," Morrison said. "It's not like [having] a broken leg where you can see that you have a broken leg and you can see how it's healing, your brain is a little more difficult to judge that."
Dr. Lisa Fischer, the director of sport and exercise medicine at Fowler Kennedy Sport Medicine Clinic, explained the effects that repeated concussions have on brain health.
"The more hits you get, the more chance [that] you're going to have another concussion and the more chance these repetitive sub-concussive blows can cause more and more damage short-term and long-term," Fischer said.
With concussions being such a prevalent injury in high contact sports, watching an athlete walk away from a sport they love is becoming a more common occurrence. Last year alone, Fowler Kennedy saw over 2,000 visits for concussion.
In an interview with the Globe and Mail in August, Finch said if he were to suffer another major concussion he would retire from football for good.
So when the fourth-year pivot laid stretched out on the football field in November in the Ontario University Athletics semifinal game against the Laurier Golden Hawks, both fans and friends alike wondered about the future of Will Finch.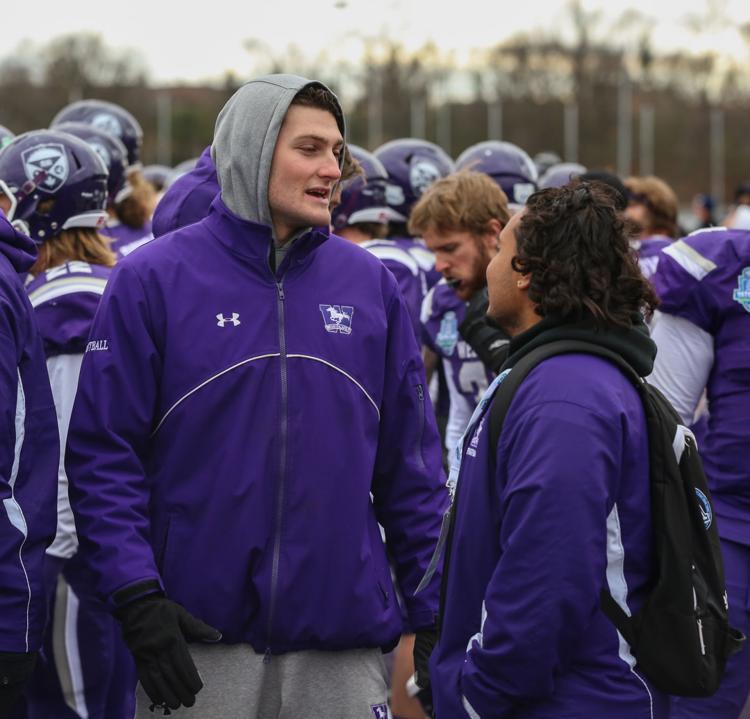 "We've been talking about this [retirement] since the injury happened in November," Mustangs head coach Greg Marshall said. "I supported him in the decision and I think he made the right decision."
With a third concussion in just two seasons, Finch decided to pick the health of his brain over the game. 
"Last year I said if I got another head injury I would call it quits," Finch said. "When I was talking to the medical staff and the coaching staff and my family, friends, everyone — it's just the best thing to do."
Despite not feeling the effects of the concussion immediately after the impact in November due to adrenaline, Finch describes the subsequent hours, days and weeks as an experience he never wants to re-live.
Seeing stars, feeling woozy, losing his eyesight and being incredibly sensitive to sunlight were all effects that landed Finch back in a dark room for days on end as he tried to recover. 
"It's just something you don't want to do and it's just something that I'm not going to do again," Finch said. 
But knowing that retiring from football was the right thing to do doesn't make it any easier.
"I would probably say that this is the toughest decision he's had to make in his life thus far," Morrison said.
For Finch, giving up football was giving up something he had been doing since he learned how to walk. 
"It's obviously hard," Finch said. "I was upset for a couple weeks, which makes sense especially when you can't play a sport that you grew up playing."
The years that Finch invested in football showed every time he walked onto the gridiron.
This season alone he led the Mustangs to a perfect 8–0 campaign that saw Western become the highest-scoring team in Canadian Interuniversity Sport history with 494 points. Individually, Finch threw for 2,616 yards and 17 touchdowns, and ran the ball 33 times for 237 yards and three touchdowns.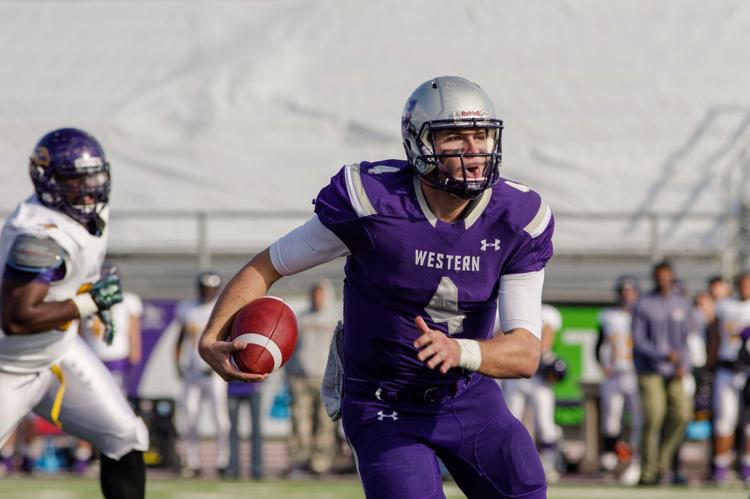 Finch's achievements prove just how talented he was and his retirement from football seems like a career cut short.
"He had a goal," Finch's father Mike said. "And the goal was go to Western, win a Vanier and then go to the CFL."
Sportsnet CIS analyst and Western alumnus Donnovan Bennett said there was no question Finch was destined to become one of the next great Canadian quarterbacks in the CFL.
"For my money, aside from [Brad] Sinopoli ... out of all those guys who have come through, the two guys who I think had the best opportunity, not just to hang around the CFL, but to be starters, impactful players, I think are Will Finch and [Western alumnus] Michael Faulds.
"Both of their careers ended due to injury and we'll never really know what they could have been at the CFL level."
Finch's dad made it clear that Will had planned on playing out his five-year CIS eligibility before this third head injury interrupted his goals. 
"His plans initially were to be with Western for another year," Mike said. "So all of this has sort of been a change of plans."
Without Finch for 2016, things for the Mustangs will be significantly more challenging.
"It's nice to be able to hang your hat on the best running offence in the country … but there are so many things that Will offers to an offence, to a playcaller, that your average run of the mill CIS quarterback doesn't offer," Bennett said.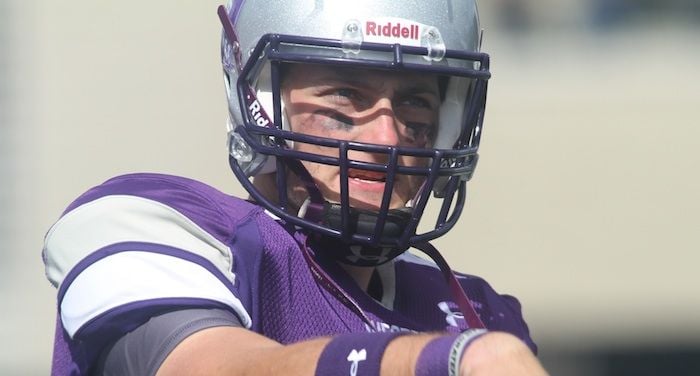 Despite having plans to return to the Mustangs roster, Marshall said the Mustangs are always recruiting the best players for all positions, and quarterback is no exception. But with Finch being such a powerhouse for the Mustangs since hitting the field in his rookie season back in 2012, recruiting quarterbacks to play behind Finch has had its challenges.
"It's difficult when you have a Will Finch to recruit the best young quarterbacks coming out of high school," Marshall said. "They think 'no I'm not going to go to Western and play behind Will for three years.' "
As a result, the Mustangs will have to rely on back-up quarterback Stevenson Bone who stepped in for Finch for the remainder of the Mustangs' 2015 playoff run. Along with Bone, the Mustangs will be looking to recruit strong, young quarterbacks to add to the handful of pivots they already have on the roster.
But with Finch out of the game, the Mustangs will have to prepare their inexperienced quarterbacks to step into his shoes.
Marshall understands that and points out Bone won't be thrown into a situation he isn't ready for this season.
"Obviously Will's difficult to replace both on the field and off the field," Marshall said. "Next year [Bone's] going to be in a way better position. He'll get more reps than he did in practice last year and we have some good young quarterbacks that we recruited last year."
As for Finch's plan, after Western he had what can only be explained as a foreseeable career in the big leagues.
"We all grew up thinking that William was going to go on to play football professionally," Morrison said. "When I think of William, I think of football."
While Finch's dreams of playing football professionally may be over, the fourth-year social science student is looking to stay involved in the sport in a coaching capacity, with hopes of getting into the OUA circuit on a coaching level in the future.
"Growing up, you always want to play professionally in the CFL or the NFL, but the more mature you get, the more you understand that it's just a game," Finch said.
"There's a lot more to your life and for me personally I think that coaching is awesome too.... I'm going to coach and [be] giving back to young athletes all of the stuff I've learned," he continued. 
But in the meantime, Finch will be focusing on doing well in his courses and graduating, and enjoying his last semester at Western.