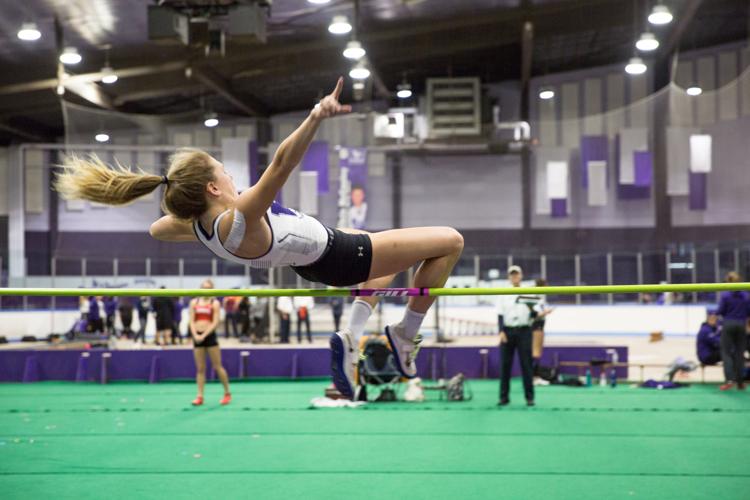 The Western Mustangs track and field team hosted the 35th annual Don Wright Meet at Thompson Arena on Saturday, where they dominated the competition. Western athletes medalled in 24 out of 30 events, and as a team, the Mustangs finished first with 618 total points — beating the second-placed Waterloo Warriors who had 175 points.
Having completed their last home event of the year, Western's season is now ramping up as they prepare for the Ontario University Athletics championship. The OUA meet, held in Toronto this year, will be on Feb. 23 and 24, giving the Mustangs just over a month to prepare.
The Don Wright Meet is perfectly situated to help some of the Mustangs' top athletes get their feet under them. It allows the Mustangs to gauge where they're at heading into championship season.
"It's the second big meet in our 2018 season," says head coach Vickie Croley. "We don't have to travel. We're competing at home. All the athletes on the team have an opportunity to compete."
The Don Wright Meet is a community affair, involving younger athletes from local clubs as well as Mustangs alumni. 
Croley adds that the meet's intent is to both bolster Western's program and celebrate its history. It's important for rookie Mustangs especially, since it gives them a taste of what competing in purple will be like. The Don Wright Meet can also play a role in recruiting, since high school athletes can watch Western's success.
"We've evolved into more of a community event," says Croley. "We have all-comers events in the morning. Local athletes compete and the intent of that is that they stay and watch."
In terms of the 2018 season as a whole, Western made some serious noise in the U Sports scene on Saturday. Multiple athletes moved up in the national rankings, and Croley thinks the Mustangs will move up in this week's overall team rankings (the men and women were seventh and fourth, respectively last week).
Several Mustangs posted impressive results on Saturday. Chief among them, perhaps, was Caroline Stricelj in the 300-metre dash. Her winning time of 39.75 seconds broke a Don Wright Meet record. Stricelj's time puts her sixth nationally in the event.
She also leads a 4x200-metre relay team, which ranks third in U Sports after their gold medal on Saturday. Stricelj is joined by Sydney Smith, Courtney Langille and Ally Oulds — who came second, third and fourth in the 300-meter event. 
Team captain, Devyn MacKenzie, continues to be a consistent force in high jump, winning the Don Wright competition with a 1.70-metre jump.
The women's team's strong results are a bit of a pleasant surprise for Croley, who wasn't sure how they'd do with a slightly younger contingent this year.
"I really do think, based on how we're matching up against the rest of the country, we do have a legitimate shot at finishing in the top three [at the U Sports championship]," she says. "Coming into the season, I didn't necessarily think that because we had four athletes graduate that were U Sports medallists last year."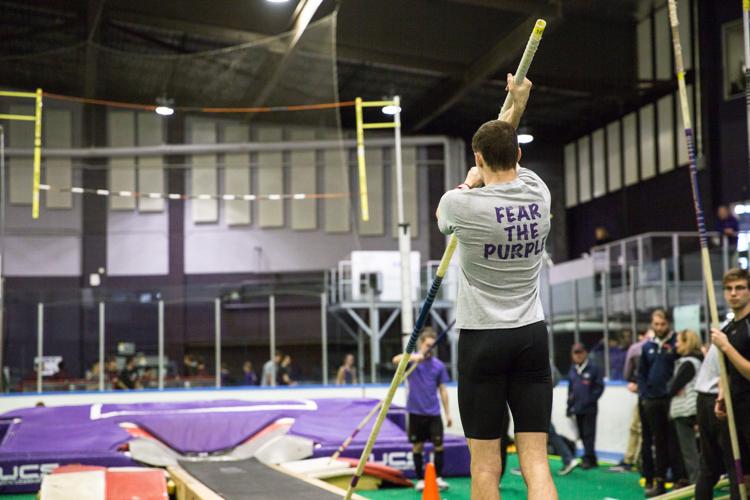 On the men's side, the Mustangs' success is a mixture of veteran talent and young blood. 
Jack Sheffar, for example, has been a top competitor in the 1,500-metre run for years — he won OUA gold in the 1,500- and 3,000-metre runs last season. Competing for the first time this year on Saturday, he moved to first in the national rankings with his time of 3:50.46.
Similarly, third-year sprinter Ramzi Abdulahi moved to the top of the U Sports list, missing out on a Don Wright Meet record in the 300-metre run by just four hundredths of a second.
Among the up-and-comers is second-year jumper Jonathan Balogun, whose 7.34 metre long jump is second-best in the country among U Sports athletes. Two weekends in a row now, Balogun beat the U Sports leader — Waterloo's Joerg Ahne.
There were far too many impressive performances on Saturday to name them all. Overall, Western's track team is in a good position for the OUAs coming up at the end of February and the U Sports meet a couple weeks later.
"It's quite exciting," says Croley. "We certainly have tough competition across the country."
Next up for the Mustangs is a meet at Boston University next weekend. They'll be sending most of their top athletes, including two major U Sports contenders — Michael Petersen (600-metre run) and Ben Carson (3,000-metre run) — who didn't compete on Saturday.