One year ago, the Western Mustangs women's hockey team had been off the ice for almost a month, having bowed out in the first round of the Ontario University Athletics playoffs to the Waterloo Warriors. Today, the Mustangs find themselves again recovering from a season-ending loss but this time, perhaps, a more meaningful one.
Western's 2017–18 season finished with a 2–0 loss to the Manitoba Bisons in the U Sports national gold medal game on Sunday at Thompson Arena. So the Mustangs come out of the championship tournament on home ice as silver medalists. 
At the end of the game, the shots were 25–20 for the Bisons, who have made a name for themselves this season as a stingy team who can stifle opposing attackers and keep the puck out of their net. All they needed was two shots past red-hot Mustangs goalie Carmen Lasis, and they shut things down. 
Tournament MVP Lauryn Keen scored the winning goal for Manitoba on the power-play, just before the second intermission, and Venla Hovi — who's just a month removed from winning her second Olympic bronze medal with Finland — added the insurance marker early in the third. 
Keeping things so close with Manitoba, who were ranked first in the weekly U Sports top 10 teams for the last five weeks of the season, is something to be proud of for the Mustangs, who never managed to climb above seventh this season.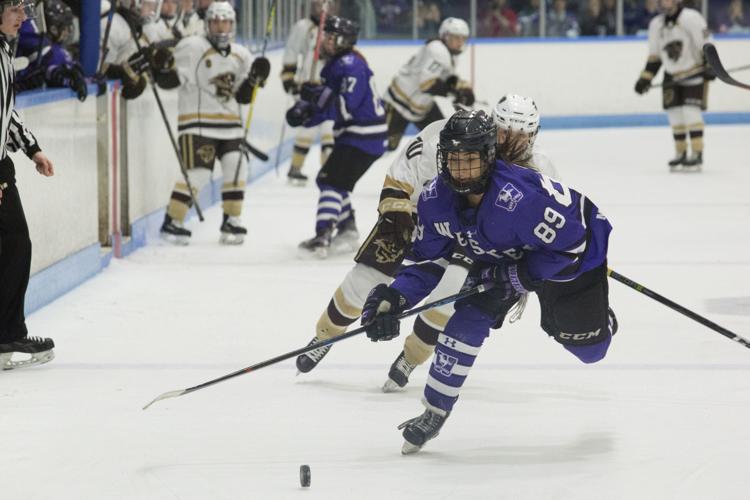 "A lot of teams in the league didn't expect us to be where we are today," said Mustangs veteran Megan Taylor. "Just to prove everyone wrong was probably the most amazing part. I'm so proud of everyone."
Western repeatedly went into games as underdogs and came out victors. In the provincial semifinals they swept the Guelph Gryphons, two-time defending OUA champions. They shut out the favoured Queen's Gaels in Kingston to win the McCaw Cup. Then, in the national semifinal, they came back to beat the Saskatchewan Huskies, who spent time this season ranked first in the U Sports top 10.
"It's a huge accomplishment to even be here," said Western forward Shailyn Waites. "I think we've been the underdogs through every series, even in the playoffs. We proved to a lot of teams that we come with 100 per cent."
So ends their wild ride through the playoffs, where they went undefeated until this point and won the McCaw Cup as Ontario champions. Manitoba ended Western's winning streak at 13, capping off a miracle run of their own. 
The Bisons had an extremely tough run to the gold medal game. They went to overtime twice in their Canada West semifinal series with the Alberta Pandas, winning the series in a 1–0 quadruple-overtime thriller. Manitoba needed the extra frame again in game one of the CW final, which they again won against the Saskatchewan Huskies.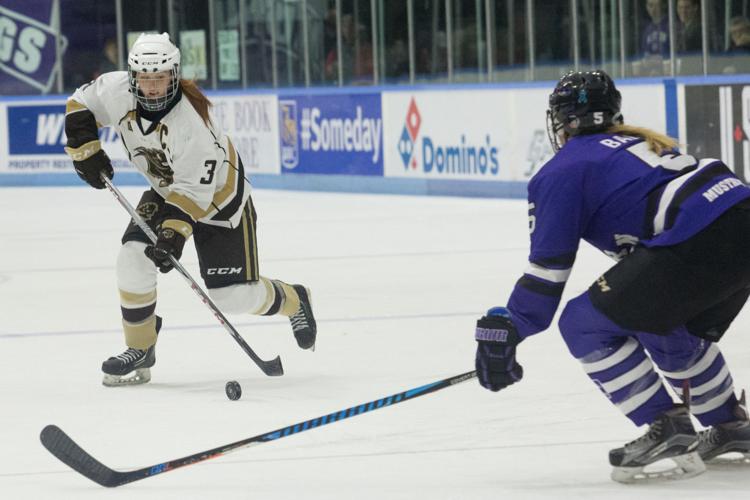 Then, in their semifinal game of the U Sports tournament on Saturday, the Bisons went all the way to a shootout against the Concordia Stingers before booking their place in the gold medal game. 
"There are no words. There simply are no words," said Bisons goalie Lauren Taraschuk, who recorded a shutout in the final and averaged 1.00 goals against in the playoffs. "We've worked so hard for this moment, and the fact that it's come today, we're just so proud of each and every one of us."
Manitoba lifted the Golden Path Trophy for the first time in their program's history, making the moment a little more special for their school. Coming into nationals as the number one seed, the Bisons could've crumbled under pressure, but — despite a nervous first period where neither team could kick-start their offence — they ended up winning it all in the way they've done all year.
When Keen broke the levee and put Manitoba on the scoreboard first, the Bisons found themselves in a position they've been comfortable with all year. Ever since the winter break, they've averaged an astounding 0.9 goals against per game, recording 11 shutouts in 20 contests. 
"We've done it all year," said Manitoba coach Jon Rempel. "We've got great goaltending, and we just play a suffocating style of hockey that's up-tempo. It's just hard for teams to score on us."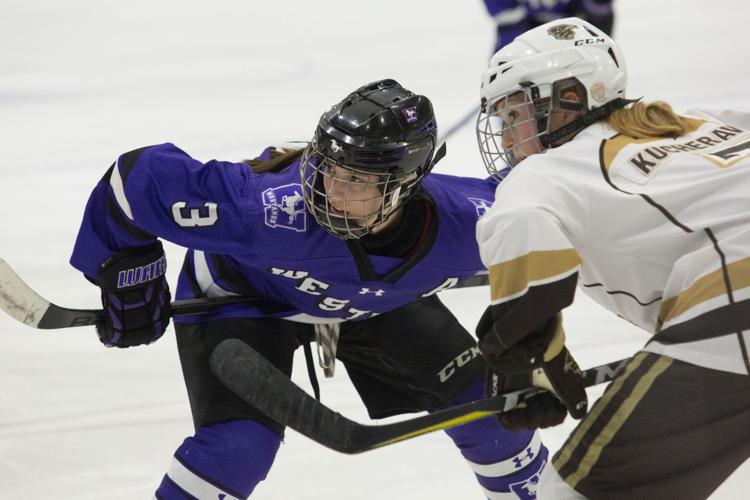 For the Mustangs, the loss is hard to swallow in the moment. To come so far and to fall short in front of over 1,600 home fans is heartbreaking. The details of the game will surely be replayed in their minds for a while.
"We felt like we definitely could play with them," said Mustangs coach Kelly Paton. "There's already moments that I'm going through in my head where I wish we would've done something different."
Eventually, though, this year's Mustangs team will be able to place this season's accomplishments in perspective. All year long, they were the little team that could. They had no first-team OUA all-stars (Emma Pearson and April Clark were named to the second team) and no U Sports all-Canadians. Carmen Lasis was goalie of the tournament at nationals, but that was the extent of Western's individual accolades this year.
Instead, they did it by committee. Eight players had more than 10 points in the regular season, and 10 scored a goal in the post-season. They relied on hard-working, systematic hockey to edge them past some very talented teams.
"We're not a team with all-star players. We're not a team with a ton of skill," said Paton. "We work hard and stay together. I think that's where our success came."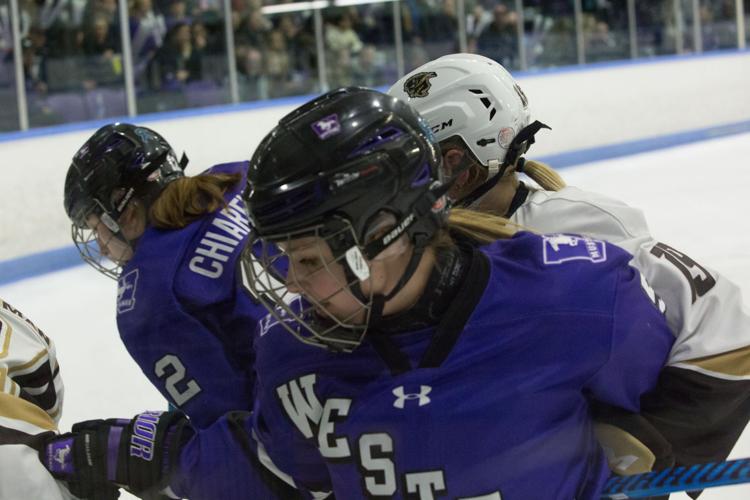 Western's women's hockey program is in the middle of its most successful period, having appeared at nationals three times since 2015 and emerging with two medals (gold in 2015). The team's graduating players will be leaving a team where they've seen some of the greatest successes of their careers. 
Ali Beres, Pearson and Taylor will leave Western with two OUA championships, an OUA silver, and a gold and silver medal from nationals.
"I'm so thankful," said Taylor. "Playing for Western has been an absolute dream of mine. I'm so happy with how I could go out."
The Mustangs now have a long off-season ahead of them, with plenty of rest on the agenda before they start gearing up for a bid to return to nationals next year. Paton is optimistic about the class of recruits coming in for next season, and she'll have a lot of her current roster at her disposal again in 2018–19.
Western's experience at nationals in 2018 will be one to remember, even though they couldn't claim the ultimate prize for the home fans. Now, the countdown begins until they return to the ice next fall.