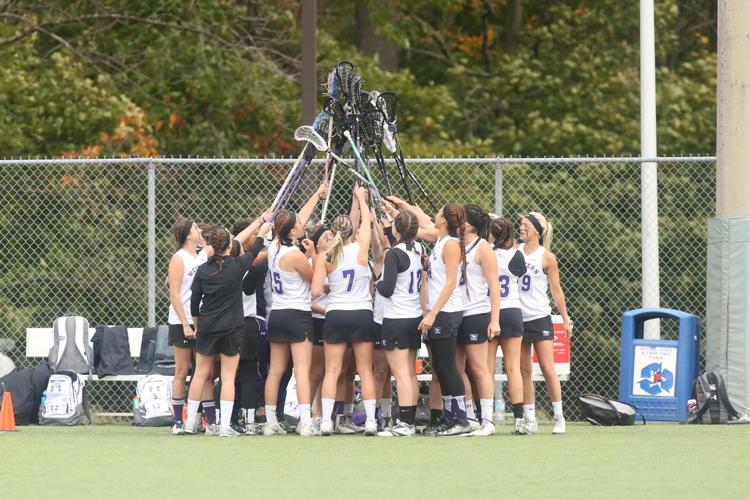 Over the last several years, women's lacrosse has flourished at Western University, amassing five straight OUA titles. Only a few other Mustangs teams have been able to reach the same milestone — most teams struggle to secure back-to-back championships, let alone five.
Last season's controversial championship game saw Trent Excalibur claim gold over the Mustangs, preventing them from earning what would have been a record-setting, sixth consecutive women's lacrosse titles. Although the team was eventually awarded gold medals — three months after the tournament had ended — the girls have their sights set on establishing themselves as the dominant force in the OUA once again.
"We're focusing on playing a bit of a better defensive game," said head coach Kristen Stafford when asked how the team plans to secure another banner. "Just keeping our goals against down and keeping a full field defensive game."
The effort will be helmed by a solid returning core including 2016 OUA Defensive MVP Maegan McCrory and All-Stars Chelsea Liske, Hayley Liske and Jacqueline Owens alongside rookie standout Katy De Snoo. Another 11 veterans will also return to the field, all of whom have experience competing at the highest level in the OUA.
Helping to round out the roster are eight rookies who have already made an impression on the coaching staff.
"We have some girls who can compete right out of the gate," noted assistant coach Dan Forbes. "They'll push for starting time, and we'll see what they can do. If they can play harder than a veteran then we'll give them that chance."
"It's our biggest rookie class in six years or so," added Stafford. "A couple new players to the sport who had previously played box lacrosse, but they're already progressing more and faster than we thought. We're excited about them."
The OUA got their first look at the Mustangs in last weekend's Early Bird Tournament, where Western University allowed the incoming athletes to test their skills against future competitors.
"We did really well, we played a lot of the rookies, and girls we needed to make final decisions on for the roster," said Garret Loubert, co-head women's lacrosse coach. "Everybody could play, and they looked ready for the season … It's good to get some games in before the regular season."
The women's lacrosse team kick off their regular season with back-to-back games in St. Catharines on Sunday. The girls will be facing off against Brock University at 10:15 a.m. followed by Wilfrid Laurier University at 3:30 p.m.